Map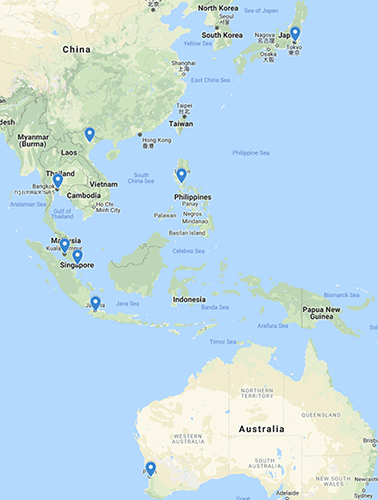 Experiments Results
This page updates the real-time MADOCA PPP performance for eight (future) countries.The receiver is MSJ-3008-GM4-QZS. All antennas used in this evaluation are survey-grade antenna.
We will be able to show the results for two countries within 2020. Regarding the output, we show the raw NMEA output from receiver.
However, once we recognize single point positioning flag in NMEA, we remove the 30 min. data from the time of recognition.
2019
{{month}}
{{eachUnivItems.univName}}
〇
2020
{{month}}
{{eachUnivItems.univName}}
〇
2021
{{month}}
{{eachUnivItems.univName}}
〇